It goes without saying that Ireland was built on legends and stories as much as it was on rock and earth. My tiny island flourished at the hands of the fearless warriors, wrathful gods, fairies, selkies, and banshees that illuminated the Irish landscape. It's even said that the mountains of Ireland are not mountains at all, but the legendary Fianna are sleeping under them waiting for when we need them most to rise once more. Storytelling is central to the Irish culture, providing light in the darkness, reminding us of our strengths, and creating a country animated by astonishing beings and magic.
What better time to get stuck into Irish literature than around St. Patirck's Day?
I've decided to curate a TBR of ten books from Irish authors, of a lot of genres to have a selection. I tried to focus primarily on YA books though there are adult and children's books dotted in there. I honestly wanted to build a list of books I, and hopefully, others would genuinely like to read and feel excited about. They span maybe 170 years touching on important periods that shaped today's Ireland. They're all relatively easy fiction novels, but if you're into more academic classical Irish reading or a deep dive into mythology I'll link them toward the end. I hope one of these books sparks an interest let me know your thoughts.
Needlework – Deirdre Sullivan
"'I would like to make things beautiful, but a tawdry and repulsive kind of beauty. A braver sort than people have from birth. Sexy zombies on a bicep. That sort of thing.' Ces longs to be a tattoo artist and embroider skin with beautiful images. But for now, she's just trying to reach adulthood without falling apart. Powerful, poetic and disturbing, Needlework is a girl's meditation on her efforts to maintain her bodily and spiritual integrity in the face of abuse, violation, and neglect."
This has been said to be very heavy and emotionally taxing, though an undeniably beautiful read that accurately illustrates Irish adolescence with a heartbreaking backdrop.
Genre: Contemporary
The Accident Season – Moïra Fowley Doyle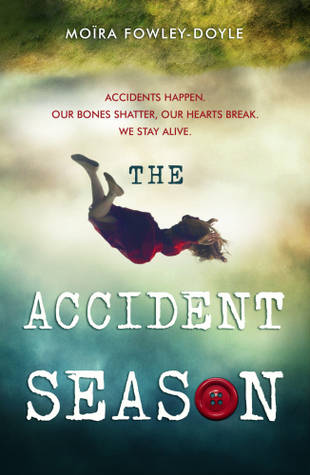 " The accident season has been part of seventeen-year-old Cara's life for as long as she can remember. Towards the end of October, foreshadowed by the deaths of many relatives before them, Cara's family becomes inexplicably accident-prone. They banish knives to locked drawers, cover sharp table edges with padding, switch off electrical items – but injuries follow wherever they go, and the accident season becomes an ever-growing obsession and fear."
This book follows Cara's attempt to understand the cause of this curse and try to prevent any more harm coming to her family.
Genre: Fantasy
Something for the Weekend – Pauline McLynn
"Leo despairs of ever getting her career as a private eye off the ground. When an obnoxious politician walks into her office demanding to know if his wife is cheating on him, Leo's got to masquerade as a member of a cookery course to find the answer."
If the name Pauline McLynn is in any way familiar to you, you probably know her as Mrs. Doyle in the legendary Irish television series Father Ted. This comedienne has written countless books, one of the most popular being Something for the Weekend. Just a touch of lighthearted comedy if neglect or death isn't your thing.
Genre: Comedy
In The Woods – Tana French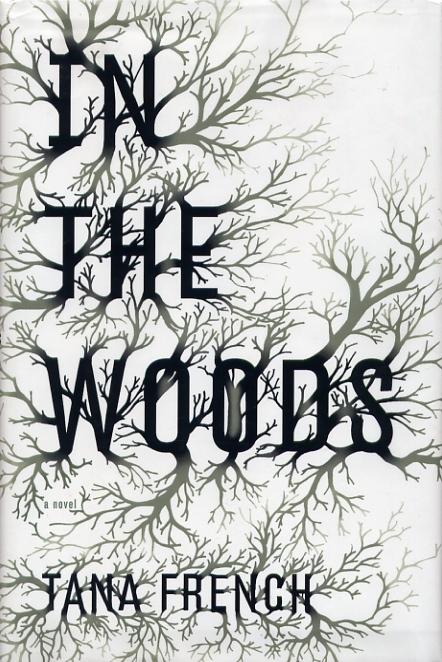 "As dusk approaches a small Dublin suburb in the summer of 1984, mothers begin to call their children home. But on this warm evening, three children do not return from the dark and silent woods. When the police arrive, they find only one of the children gripping a tree trunk in terror, wearing blood-filled sneakers, and unable to recall a single detail of the previous hours. Twenty years later, the found boy, Rob Ryan, is a detective on the Dublin Murder Squad and keeps his past a secret. But when a twelve-year-old girl is found murdered in the same woods, he and Detective Cassie Maddox—his partner and closest friend—find themselves investigating a case chillingly similar to the previous unsolved mystery. Now, with only snippets of long-buried memories to guide him, Ryan has the chance to uncover both the mystery of the case before him and that of his own shadowy past."
The Dublin Murder Squad series is the thriller you've been waiting for, nothing like a murder mystery to celebrate the national holiday. Honestly, this book seems right up my alley and I'm excited to read more books based in places I'll be able to recognise.
Genre: Mystery Thriller
Under the Hawthorne Tree – Marita Conlon-McKenna
"During the Great Famine in Ireland in the 1840s, three children are left alone and in danger of being sent to the workhouse, so they set out to find the great-aunts they remember from their mother's stories."
This little children's book is only 150-odd pages long but such an important read from my childhood. Marita Conlon-McKenna appears a second time in this list, I just remember how impactful this book was on me as a child, it'd be a really quick read that packs a punch.
Genre: Middle Grade Historical Fiction
Gracelin O' Malley – Ann Moore
"Life has not been easy for Gracelin O'Malley. Only fifteen when she married the local English landlord to save her family from financial ruin, she has tried to be a dutiful wife, providing him with an heir. Despite her husband's escalating cruelty, Gracelin's spirit remains unbroken, though she is no longer the innocent country girl she once was. As famine devastates the land, she openly defies him by feeding the desperate souls who come to the door. As political unrest sweeps across the countryside, she harbors Irish rebels — her own brilliant brother among them — keeping hidden, as well, the deepest secret of her heart. And as disaster threatens those she loves most, Gracelin fights to keep them alive, her profound courage inspiring everyone around her."
Another book on the Famine. This one looks at it from the perspective of a more privileged point of view when it came to the struggles and starvation and obviously it's an adult historical fiction. This heroic character represents the often untold stories of the Famine.
Genre: Historical Fiction
Oh My God, What A Complete Aisling – Emer Lysaght, Sarah Breen
Aisling is twenty-eight and she's a complete … Aisling. She lives at home in Ballygobbard (or Ballygobackwards, as some gas tickets call it) with her parents and commutes to her good job at PensionsPlus in Dublin. Aisling goes out every Saturday night with her best friend Majella, who is a bit of a hames (she's lost two phones already this year – Aisling has never lost a phone). Aisling spends two nights a week at her boyfriend John's. He's from down home and was kiss number seventeen at her twenty-first. But Aisling wants more. She wants the ring on her finger. She wants the hen with the willy straws. She wants out of her parents' house, although she'd miss Mammy turning on the electric blanket like clockwork and Daddy taking her car 'out for a spin' and bringing it back full of petrol. When a week in Tenerife with John doesn't end with the expected engagement, Aisling calls a halt to things and soon she has surprised herself and everyone else by agreeing to move into a three-bed in Portobello with stylish Sadhbh from HR and her friend, the mysterious Elaine. Newly single and relocated to the big city, life is about to change utterly for this wonderful, strong, surprising and funny girl, who just happens to be a complete Aisling. Emer McLysaght and Sarah Breen, the creators of the much-loved Aisling character and the popular Facebook page 'Oh My God, What a Complete Aisling', bring Aisling to life in their novel about the quintessential country girl in the big smoke."
Maybe a chill contemporary is more your vibe? I do know this book does use a lot of Irish colloquialisms, I don't know how frustrating this might get for people who might not be acquainted with them, but it comes very highly recommended.
Genre: Contemporary
When All Is Said – Anne Griffin
"If you had to pick five people, to sum up your life, who would they be? If you were to raise a glass to each of them, what would you say? And what would you learn about yourself, when all is said and done? This is the story of Maurice Hannigan, who, over the course of a Saturday night in June, orders five different drinks at the Rainford House Hotel. With each, he toasts a person vital to him: his doomed older brother, his troubled sister-in-law, his daughter of fifteen minutes, his son far off in America, and his late, lamented wife. And through these people, the ones who left him behind, he tells the story of his own life, with all its regrets and feuds, loves and triumphs."
I find this a very interesting way to shape and describe a character. Developing and portraying a personality based on the five more impactful people in the character's life makes for a more thorough and in-depth understanding of the various layers of personality. Not to feed into a stereotype or anything but that lone figure at the bar reflecting on their life and toasting those who've left them is definitely something you would see in Irish pubs.
Genre: Contemporary
Minding Frankie – Maeve Binchy
"When Noel learns that his terminally ill former flame is pregnant with his child, he agrees to take guardianship of the baby girl once she's born. But as a single father battling demons of his own, Noel can't do it alone. Fortunately, he has a competent, caring network of friends, family and neighbors: Lisa, his unlucky-in-love classmate, who moves in with him to help him care for little Frankie around the clock; his American cousin, Emily, always there with a pep talk; the newly retired Dr. Hat, with more time on his hands than he knows what to do with; Dr. Declan and Fiona and their baby son, Frankie's first friend; and many eager babysitters, including old friends Signora and Aidan and Frankie's doting grandparents, Josie and Charles. But not everyone is pleased with the unconventional arrangement, especially a nosy social worker, Moira, who is convinced that Frankie would be better off in a foster home. Now it's up to Noel to persuade her that everyone in town has something special to offer when it comes to minding Frankie."
I really do think this book will provide a modern cultural depiction of community in modern Ireland, Dublin specifically. Maeve Binchy has been a celebrated Irish author for forever so this one is definitely one I'm the most excited about since I'm most acquainted with the area.
Genre: Contemporary
The Magdalen – Marita Conlon McKenna
" The wide open spaces of Connemara, filled with nothing but sea and sky, are all lost to Esther Doyle when she is betrayed by her lover, Conor. Rejected by her family, she is sent to join the 'fallen women' of the Holy Saints Convent in Dublin where, behind high granite walls, she works in the infamous Magdalen laundry while she awaits the birth of her baby. At the mercy of nuns, and working mostly in silence alongside the other 'Maggies,' Esther spends her days in the steamy, sweatshop atmosphere of the laundry. It is a grim existence, but Esther has little choice–the convent is her only refuge, and its orphanage will provide shelter for her newborn child. Yet despite the harsh reality of her life, Esther gains support from this isolated community of women. Learning through the experiences and the mistakes of the other 'Maggies,' she begins to recognize her own strengths and determination to survive. She recognizes, too, that it will take every ounce of courage to realize her dream of a new life for her and her child beyond the grey walls of the Holy Saints Convent."
The scandal surrounding the Magdalen Laundries here was something that always fascinated me. The laundries were places girls were sent to have their children if they got pregnant outside of wedlock, mainly to protect the honour of the family in such a heavily religious country. The brutality and lies that were uncovered in recent years were shocking. I absolutely think this will be a great read but just proceed with caution, I highly doubt it'll be very fluffy.
Genre: Historical Fiction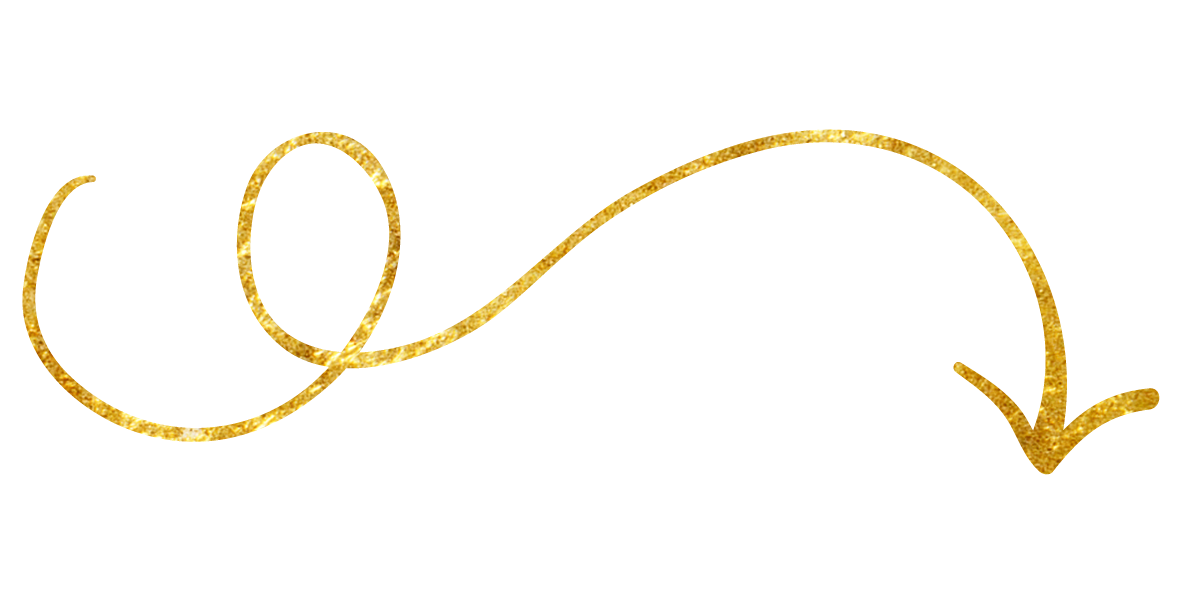 I really sincerely hope that at least one of these books sparks some interest. I really want to start supporting and encouraging Irish authors. For some reason I always associate Irish made media is cringe but I need to give it a fair shot and I think everyone else should too. I'm really glad I decided to make a post like this one because it made me go out and look for Irish books that genuinely excite me.
As for some heavier more academic reads, I'd highly recommend Lady Gregory's Complete Irish Mythology. It's such a chunky mindboggling read but it's absolutely the saving grace and bible for anyone trying to wrap their head around the intricate web that is Irish Mythology. It is 550 pages but the print is very fine, just be warned. My two favourite Irish poets are Seamus Heaney, who illustrates his life in Ireland beautifully in his work, and W. B. Yeats who's writing is stunningly visual. Wilde, Joyce, Stoker, those are all big ones but they seem a bit obvious.
Have a great week everyone